Nativity Scenes - Zambia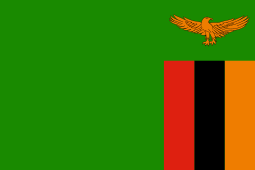 The territory of what is now Zambia was known as Northern Rhodesia from 1911. It was renamed Zambia at independence in 1964. The new name of Zambia was derived from the Zambezi river. The population of Zambia is 13,475,000 with the median age of 17. Only 48% of the population has access to sanitation, and only 46% have access to safe drinking water in rural areas. Zambia is a land locked African nation bordered by Angola, Botswana, the Democratic Republic of Congo, Malawi, Mozambique, Namibia, Tanzania & Zimbabwe. The national bird of Zambia is the African Fish Eagle. Zambia does not have a national tree.
Only Fair Trade nativities from Zambia are on this page.