Nativity Scenes - Palestine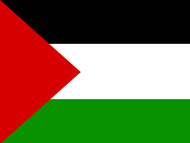 These nativity scenes are acquired through a fair trade organization and are crafted in the West Bank of the Palestine region in the Middle East. Palestine refers to a region as well as a nation located within the borders of Israel. Its cities are in the heart of many modern religious centers, including Christianity, Judaism and Islam. All three religions draw their roots from the Old Testament. The national tree of Palestine and Israel is the olive tree. The national bird is the Palestinian sunbird. The national bird of Israel is the Hoopoe.
Our Nativity scenes from Palestine are acquired through fair trade organizations that put people first, not profits.