Our Josef Lada nativity scene has just come back in stock - what better time than now to talk about the artist behind the scene.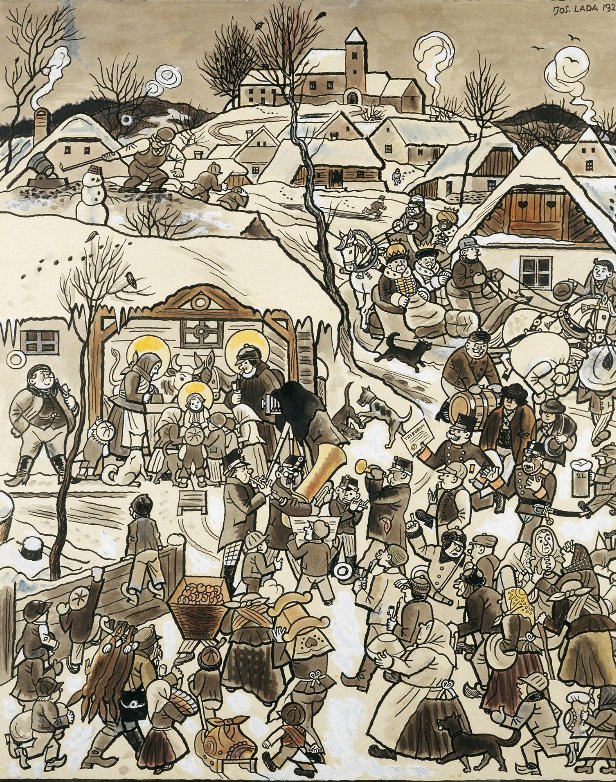 Josef Lada was a self-taught illustrator from the Czech Republic and his art was inspired by his surroundings growing up in the village of Hrusice.
Above are his depictions of the month of June in his homeland of Hrusice, Czech Republic, and his imagining of the nativity as it would appear had the birth of Jesus taken place in his village.
We think his illustrations as vibrant and alive and love the Josef Lada nativity set - made in the Czech Republic from his nativity illustration.
Recent Posts
Looking for just the right Advent calendar but aren't sure which one to choose? Le us hel …

Shown above : 9 piece nativity set from UgandaSeveral of our nativity sets are made in Uganda f …

The iconic lighted plastic outdoor nativity sets long made in the USA are sadly no longer in …