Are you looking for a classic-style nativity? A piece of art ? A collectible series to add to, year after year - for your own collection, or as a memorable gift? Then do what so many of our customers have done through the years -- choose the marvelous REINDL Nativity, from LEPI !
The Reindl crib nativity is one of Rupert Reindl's most famous works.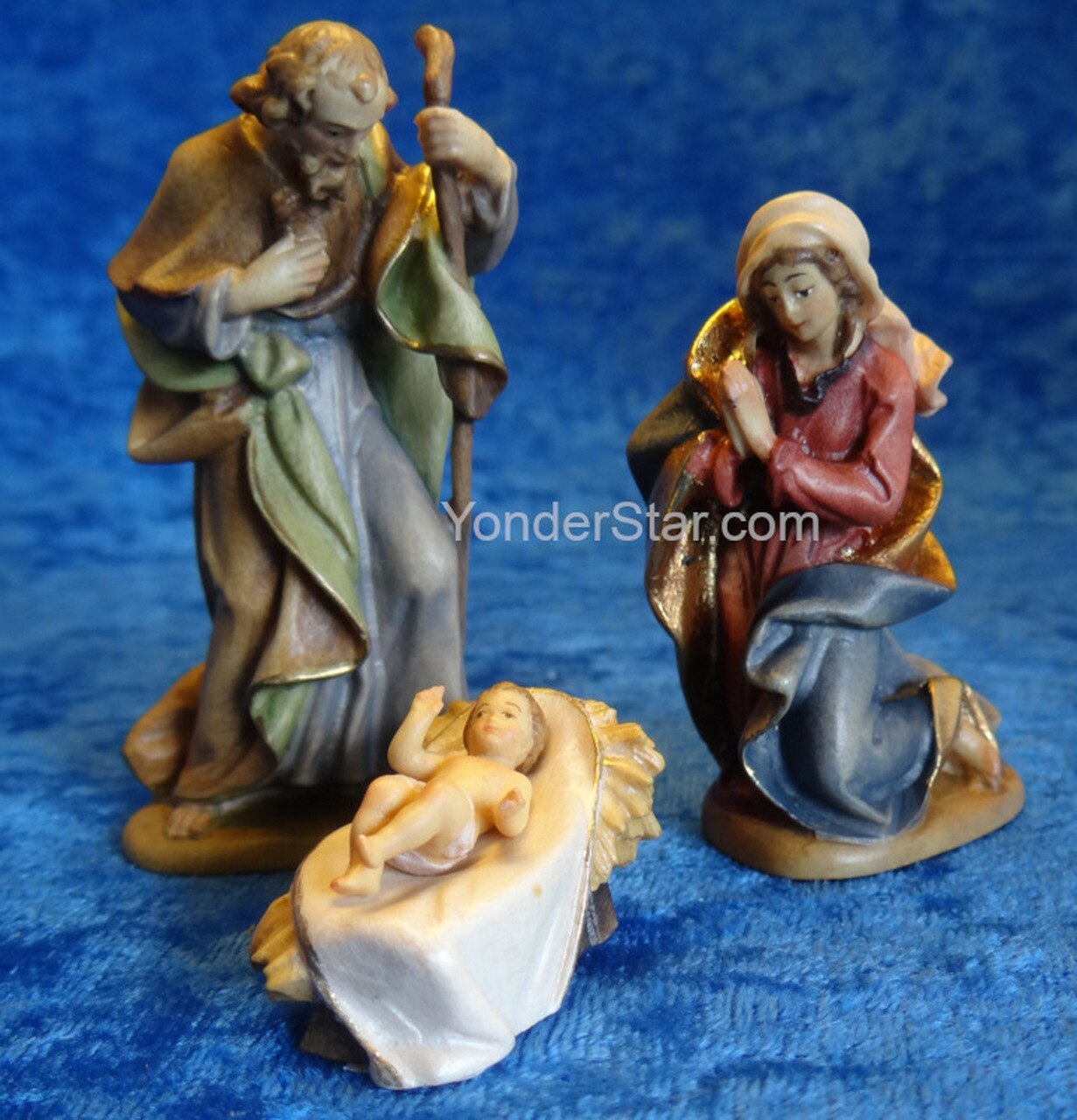 Hand-carved in Italy from Alpine Maple, as are all LEPI woodcarvings, these figures are created after the original models made by master woodcarver Rupert Reindl. The wood is dried naturally for two years, then kiln dried for two weeks, reducing the wood to a moisture content of 8-12%, enabling the carvings to be passed down generation to generation without cracking or damage to the wood.
The master carver Reindl began his illustrious career at the amazing age of 4 years, when he found a small pocket knife and began working in wood. He was apprenticed to a master crib carver after primary school, and studied there for over 20 years. His talent and dedication to the art of the Nativity is clearly shown in each and every beautiful piece.
Yonder Star features the REINDL Nativity in 3.25" scale, a perfect size to begin, and build a stunning holiday display.
Recent Posts
Our virtual world tour continues with Christmas in the Philippines. Christmas is the most importa …

Our next world tour stop - Poland! Poland has a beautiful tradition of putting on Christmas nativ …

The art of fritware pottery has a long history and has been created in the middle east since the …