Having a hard time coming up with a title for this blog post because these cute little cupcakes are such a versatile baking craft! They're good for Easter, or Springtime in general, they are even inspiring me to thing about what a cupcake nativity set might look like!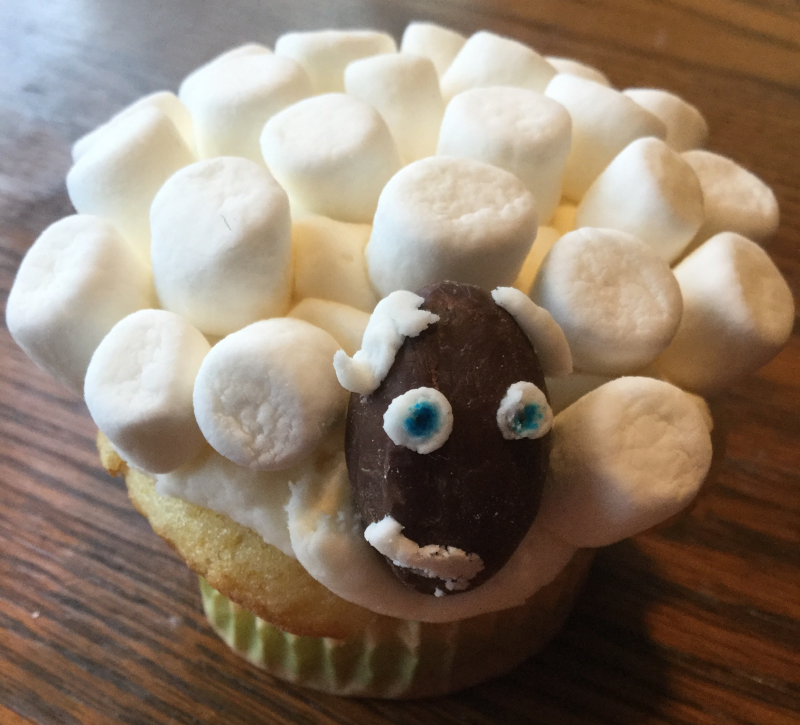 Here's how you decorate these adorable sheep cupcakes:
Spread white frosting on a cupcake.
Cover the to with mini marshmallows.
We used a chocolate Easter egg for the sheep's head, but if you can't find any, you can use a Hershey's kiss - just put it pointy side down into the cupcake and use the flat bottom as the sheep's face.
Decorate with icing.
And one of the best parts - marshmallows on top of a cupcake taste AMAZING.
We decorated sheep cupcakes with the kids in Sunday school and talked with them about the good Shepherd (John 10:1-21).
Recent Posts
Are you looking for a classic-style nativity? A piece of art ? A collectible series to a …

A special offer for Friday Aug. 30th and Saturday Aug 31st, 2019 only - free nativity scene fro …