G Debrekht is another of our favorite heirloom nativity collections - and here's why. They produce exquisitely carved and detailed nativity pieces (made in Russia) for collectors who truly want an investment piece, and they also produce less pricey but still gorgeous nativity figures and angels that are made in the same Russian style but from resin.
The intricate painting details are exquisite and added in multiple layers.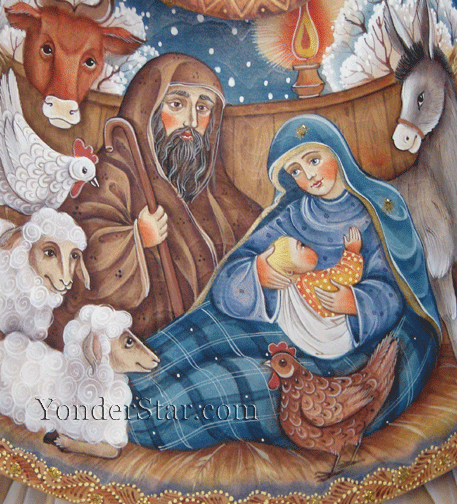 The above painting is from the signature masterpiece series angel of the nativity, hand-carved in Russia from aged Linden wood. Over a foot tall and absolutely stunning!
Recent Posts
Our wedding nativity set lookbook will give you some great ideas for selecting the perfect weddin …

Don't you just love a wedding? A celebration of joy, of love, of new beginnings, and "happily- …

Having a hard time coming up with a title for this blog post because these cute little cupcakes a …