Don't you just love a wedding?
A celebration of joy, of love, of new beginnings, and "happily-ever-after" - a celebration such as one symbolized by a Nativity !
Wouldn't a Nativity scene, or collectible starter set, be a great wedding gift ? We may be a bit prejudiced, but we sure think so . . and here are a few of our favorite wedding gift suggestions:
This 5" scale Wedding Nativity scene from FONTANINI in Italy makes a great beginning of a cherished tradition - each year, the happy couple will think of you as they add another piece to their Nativity collection. FONTANINI nativities have been traditional collectibles for decades - a customer recently mentioned that she and her husband have been adding to their collection for 47 years !
And if your wedding couple is more contemporary, perhaps 'artsy', a nativity from Around the World may delight - such as this exquisite Fair Trade olive wood creche scene from Palestine,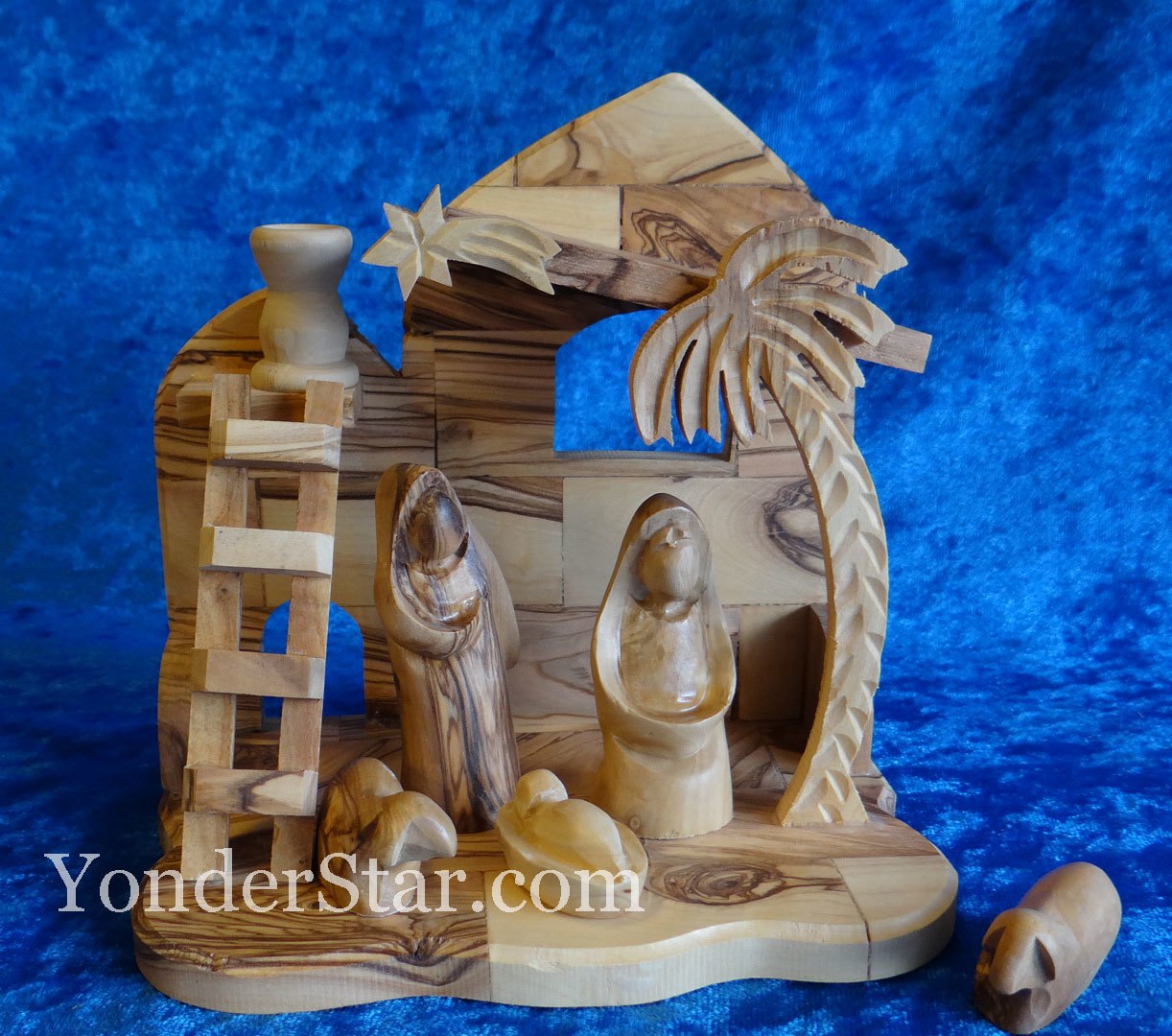 or this brightly colored Vertep Nativity from the Ukraine - complete with self-storage box.
A thoughful wedding gift is one that expresses your love and joy for the happy couple, with your wishes for all good things for years to come. A Nativity and what it symbolizes never shrinks, goes stale, or becomes "out of style" - it's truly a gift that 'keeps on giving', year after year, after year.
Recent Posts
HERE WE GO AGAIN! - another chance to "GATHER STARS" for December shopping discounts !Many of you wi …

Our wedding nativity set lookbook will give you some great ideas for selecting the perfect weddin …