We've just discovered that our nativity set from Lesotho includes a Mokorotlo : the national symbol of Lesotho!
What is a Mokorotlo? It is a hat made from Mosea grass and said to be inspired by the Qiloane Mountain.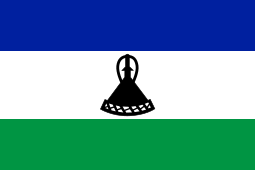 The Mokorotlo is even pictured on the flag of Lesotho.
If you look at the wiseman dressed in animal print, you will see he is wearing a woven Mokorotlo!

We've always loved our nativity set from Letotho , but this extra detail makes it extra special!
Recent Posts
Our wedding nativity set lookbook will give you some great ideas for selecting the perfect weddin …

Don't you just love a wedding? A celebration of joy, of love, of new beginnings, and "happily- …

Having a hard time coming up with a title for this blog post because these cute little cupcakes a …